Like Pfizer, Roche Sees US Tax Cut Boosting 2018 Profit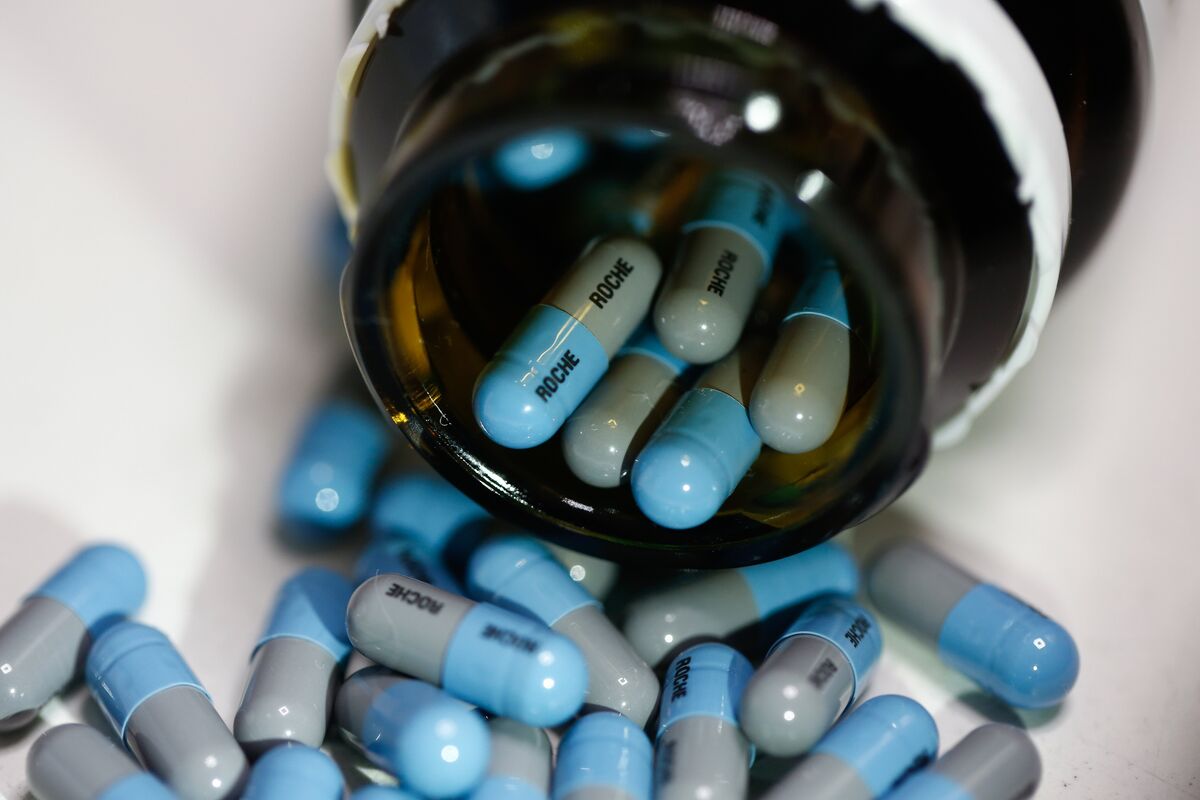 Roche Holding AG said U.S. tax cuts will boost profit this year, blunting the impact of competition to the company's top-selling cancer medicines.
Core earnings per share will grow by a percentage in the high single digits, the Basel, Switzerland-based company said in a statement on Thursday. That compares with a 5 percent increase last year, when new medicines helped push Roche's profit to 15.34 Swiss francs a share, less than analysts had estimated.
Sales growth will slow in 2018 as Rituxan, a treatment for blood cancer, faces a lower-cost rival in the U.S. Roche is counting on new drugs — in cancer as well as new areas such as hemophilia and multiple sclerosis — to offset the lost revenue. The Swiss drugmaker must bolster profit while spending money carving out market share for the new medicines.
The company's guidance "will settle the nerves," said Jack Scannell, an analyst at UBS Group AG in London, said by telephone. "What Roche have done is bounded uncertainty. They have suggested to markets that the worst end of the plausible range is very unlikely to happen."
New Blockbuster

Roche shares rose 0.8 percent to 231.25 francs at 9:29 a.m. in Zurich trading. The stock has dropped about 6 percent in the past six months, even as the Bloomberg index that tracks the performance of 20 European drugmakers showed little change.
Revenue rose 5 percent to 53.3 billion francs ($57 billion) last year, in line with analysts' estimates. Three key new medicines powered the pharmaceutical growth: Ocrevus for multiple sclerosis as well as cancer treatments Tecentriq and Alecensa. Ocrevus will probably become a blockbuster this year, the company said.
"The guidance reflects a lot of confidence," Chief Executive Officer Severin Schwan said in a conference call with journalists. "This confidence again is based on the strength of our portfolio and the success of new medicines."
Thanks to changes in U.S. law, Roche's tax rate will drop from 26.6 percent last year to the low 20s range, the company said. Without the tax cuts, core earnings per share would be little changed to rising by a low single-digit percentage this year, much like sales, according to the Basel, Switzerland-based company.
Roche and Pfizer Inc. have been among the beneficiaries of President Donald Trump's corporate tax changes, with Pfizer gaining nearly $11 billion from the revamp in 2017. Roche estimates its benefit will be in the high three-digit millions of Swiss francs.
Sales of Avastin, Roche's third-biggest drug, dropped 2 percent due to competition from new immune therapies in the U.S. and as French authorities stopped paying for the drug for breast-cancer patients.
Drug sales fell 2 percent in Europe, mostly because of competition from biosimilars for its top-selling Rituxan. The medicine's drop will likely accelerate there this year, according to Schwan. The breast-cancer behemoth Herceptin will also face biosimilars in Europe this year.
Roche raised its dividend to 8.30 francs per share and said it intends to increase it again this year.