Is the Children's Health Insurance Program now a political football?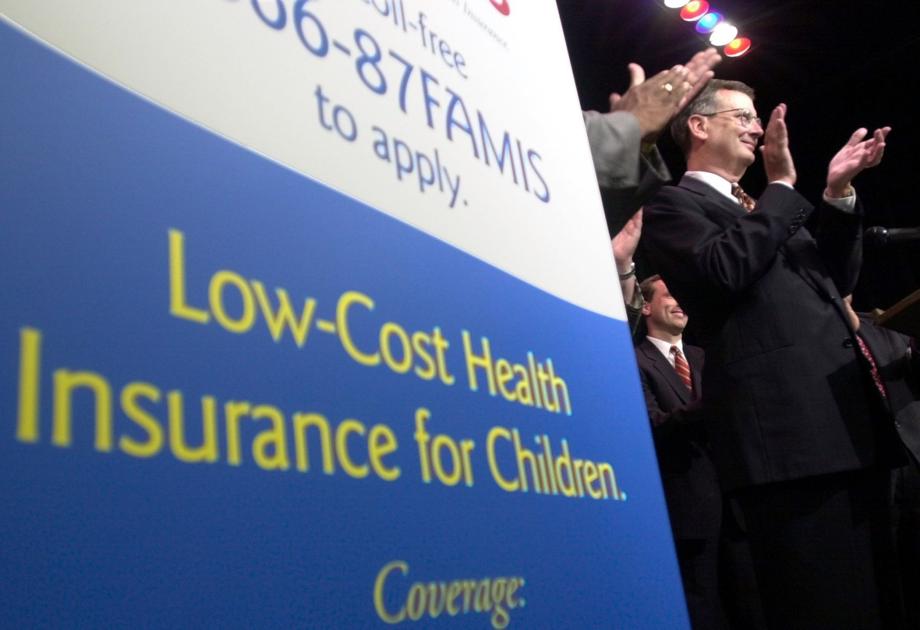 #ndn-video-player-1.ndn_embedded .ndn_floatContainer margin-top: 10px; margin-bottom: 20px;
#ndn-video-player-2.ndn_embedded .ndn_floatContainer margin-top: 10px; margin-bottom: 20px;
Latasha Wiggins had no idea that her family's well-being had become a political hostage of Washington until she received a letter from the state of Virginia telling her so.
The worst case scenarios – that, to afford private insurance, she would have to move in with her mother in Williamsburg or give up their Henrico County apartment for one in Richmond with a cheaper rent – were avoided. On Jan. 22, after what has historically been a program that enjoyed bipartisan support became a bargaining chip in government shutdown negotiations, Congress reauthorized the 20-year-old program for another six years.
Wiggins is relieved, she said, but the situation has shaken her faith in the program and raises larger questions about its previous untouchable status in Congress.
"It would have been devastating," she said. "I would have been left with nothing. I wouldn't have been able to pay my bills and they would have had insurance but I wouldn't have been able to afford to take them to the doctor because I couldn't afford the copay."
Wiggins is a single mom. Her 14-year-old has special needs as he grapples with depression and ADHD, and she also has an 18-month-old son. Both are covered by FAMIS, the Virginia program that relies solely on federal CHIP funds. FAMIS is designed for families just like hers – who make too much to qualify for Medicaid but not enough to afford comprehensive health insurance for their children.
The episode leaves in doubt whether any program, even one that provides children with health care, is as safe as it once seemed.
In the 20 years since CHIP was passed, it enjoyed support from both sides of the aisle. Even during the nearly four months in which the program had no funding, both Republicans and Democrats expressed deep support for the program.
But CHIP funding became entangled in bills that contained other more divisive policies including a border wall and the status of immigrants known as Dreamers that led to a three-day government shutdown.
Rich Meagher, a political science professor at Randolph-Macon College, said the way CHIP funding was handled is "just a result of the broader policy environment where there are no incentives at all for bipartisanship.
"It just shows us that even popular programs that both parties used to support are going to be used in political football in the future," he said.
The debacle over CHIP, he said, is less about the program itself and more about the current climate in Washington. It's about the politics, he said, not the policy.
Had Congress failed to reauthorize the program, FAMIS would have ended on Feb. 28.
As of Jan. 1, about 69,000 children in Virginia were covered by FAMIS, along with more than 1,150 pregnant women.
In the following 114 days, Virginia's Department of Medicaid Services scrambled to prepare to shut down the program that has acted as a safety net for thousands of children.
Every few weeks, it seemed, word spread from Washington D.C. that, surely, Congress would reauthorize CHIP soon. But deadline after deadline passed, each one adding a measure of uncertainty about the program's future before last week.
For many, FAMIS is the only option for insurance.
Anxiety has run high not only within the DMAS offices, but for advocacy groups and the families they support.
"We've heard from some of them already about how just relieved they are that they don't have to worry about this, especially families who have kids with chronic health needs, they were really panicking about what they were going to do," said Margaret Nimmo Holland, executive director of the advocacy group Voices for Virginia's Children.
This week Virginia sent another letter to families, following up on the one Wiggins received in December. The new letter states that, "there is no longer any possibility that the FAMIS programs will shut down in 2018."
Even with funding now secure for the next six years, damage from the delays already seems apparent.
"I think it's probably shaken the confidence of parents, maybe, in this program," said Linda Nablo, deputy director at DMAS. "I would say it's certainly, in subtle ways, slowed improvements to the programs in different states."
With states preparing to dismantle their respective CHIP programs, she said, there would be no room for investments in things like outreach campaigns to get more eligible kids enrolled, or investment in system changes to make the programs more efficient.
"I think the damage has been subtle and hopefully we'll all be able to recover from it fairly quickly, but it certainly was a frightening lesson that even the most popular and successful program can become part of a larger political debate," she said.
CHIP has, indeed, been by most measures a successful program. It's credited with bringing down the rate of uninsured children and improving their health outcomes.
"That kind of program could get this close to the cliff because of unrelated political disagreements?" Nablo said. "It's pretty scary."
If there is a silver lining, Nimmo Holland said, it's that the fear of losing CHIP may have alerted politicians who weren't around when it was first passed to learn about its impact.
"The amount of education and advocacy we have done has reminded policymakers that CHIP is working exactly as it was designed to," she said. "Lower income working families are able to have affordable, comprehensive health insurance for their children and therefore their kids are able to have better health."
Wiggins, the Henrico County mom, is a health care provider with a master's degree. In her mind, her level of education should have acted as armor. She should be safe from the anxiety of unforeseen scenarios uprooting her family looming around the corner.
But Congress proved her wrong.
Now she's considering pursuing her Ph.D. Maybe reaching the next level of education will pull in the right income so that she, as a single mom, can support her kids without fear.
"It's terrifying, the idea that you might not be able to take care of your children," she said.
#ndn-video-player-3.ndn_embedded .ndn_floatContainer margin-top: 10px; margin-bottom: 20px;